"I work part-time for a great office but I wanted to make more money. I signed up with On Call Dental last Monday and have made almost $1,000 in extra income this week alone!"
Addie K.
RDH in Southern California
Simplifying and connecting the dental industry…
We have created a simple and free system to help connect dental practices that are in need of a temporary dental professional.
No more expensive placement agencies. No more lost income. 100% FREE to use for everyone.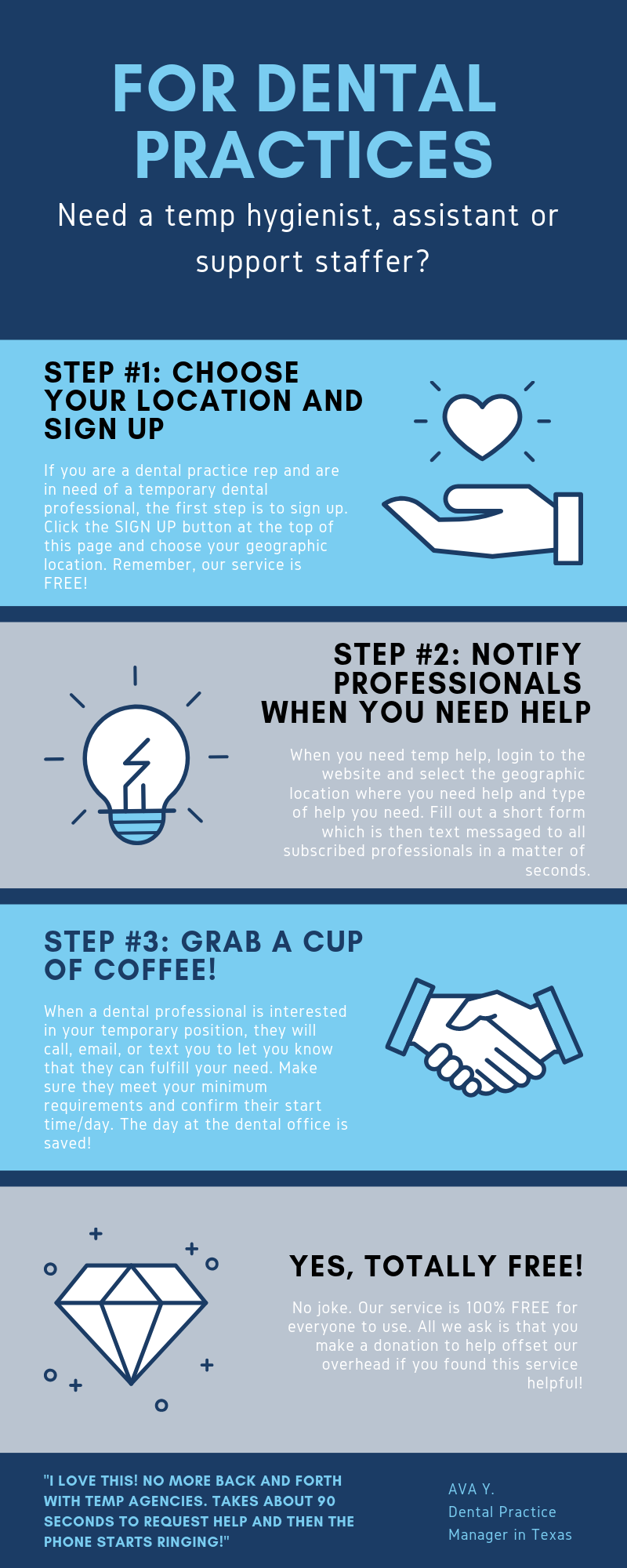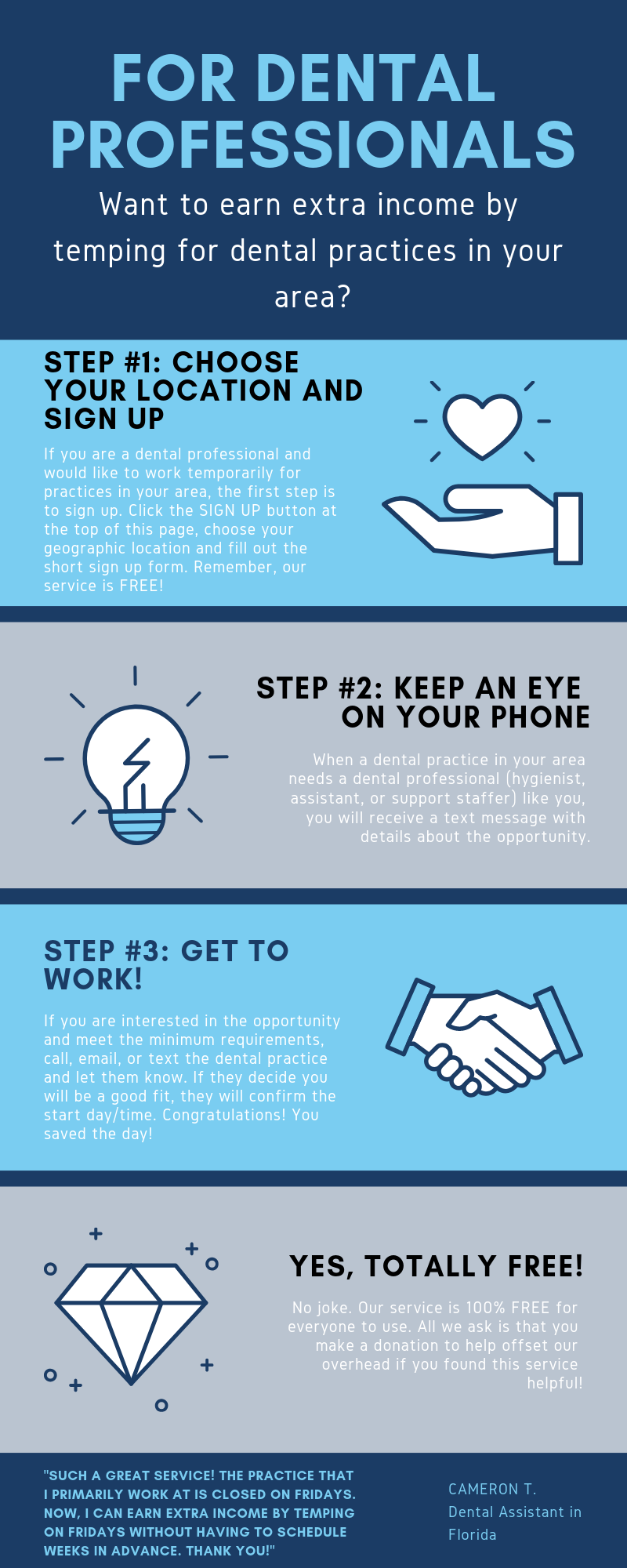 FREQUENTLY ASKED QUESTIONS
Quite possibly! Send us an email by clicking here and let us know where we should launch our next network. If we receive enough interest in your city or area, we will launch a network there shortly. Make sure to tell your friends to email us as well!

There really is no cost to access our networks and utilize our text message alert system! Our top priority in building this site is to make it simpler and more affordable for dental practices to connect with dental professionals for temporary staffing help. All we ask is that if you found our site useful, please consider making a donation by clicking here. We invested thousands of dollars to build this site and need to ensure we have the resources to "keep the lights on" (or the text messages flowing as the case may be!)

Simple! Text messages are opened much more frequently than emails – meaning many more people are reading text messages versus emails. If you are a dental practice rep and have a last minute staffing need, one of your top priorities is filling that need as soon as possible. Text message notifications will help to achieve that.

Yes! Feel free to use the network in your area as often as you need.

We've got you covered! Click here to see a list of documents and important information to compile before you show up for your temporary gig.

Almost immediately. Our system does a quick check to ensure the submission contains all of the necessary and important information. Once that has been completed, the text message is sent out to all subscribed professionals in your selected network.

Probably not. If there is something wrong with your request, we will notify you via email or a phone call. We launched this service at the end of December 2018 and are working hard to sign up new Dental Professionals. Please be patient as we continue to reach out and inform professionals about this new service.